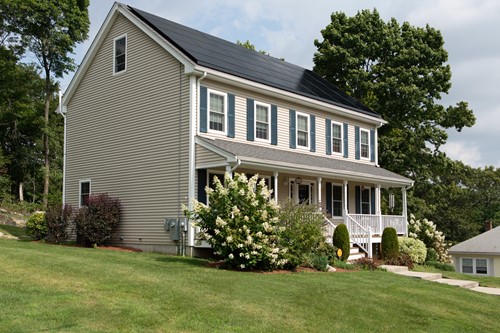 Photo by Vivint Solar from Pexels

Home automation is not only convenient for you, but it's also one of the most eco-friendly things you can do. Putting things in your home on autopilot can help you stop wasting energy on heating or cooling the home when you're not actually in it or forgetting to turn off lights when you leave for the day. If you're thinking of adding some eco-friendly home tech, here are the solutions to consider that will be helpful additions to your home.
Smart Home Hub
The first thing you will need for eco-friendly home automation is a hub. A hub is the central location that controls all the automated features in your home. An Amazon Echo, Google Home or Apple HomePod are all good options. You can also sync your phone to these devices or use an app to turn your home into a smart home hub if you wish.
Smart Thermostat
Once you have your hub, you're ready to start connecting things to it. A smart thermostat is one of the best items to purchase first. A smart thermostat lets you set up schedules for your heating and cooling based on your lifestyle. Some can detect your home, allowing them to switch on when you come home after a day at work. Smart thermostats can even detect the weather to make the home comfortable while using as little energy as possible.
Smart Power Outlets
Smart power outlets allow you to connect outlets to your smart home hub to control them remotely. They can also be scheduled to turn devices and lights off when you are not home, then turn them back on when you arrive home.
Smart Sprinkler System
Automated sprinkler systems are nothing new. People have commonly enjoyed the convenience of timers that run the sprinkler on a specific schedule. Today's smart sprinkler systems actually have water sensing technology built-in. Not only can they be set to run only at certain times, but they can also be set to run only when the soil needs watering. This prevents the loss of water from running the sprinkler right after a rain, saving you money on the water bill and keeping your yard sustainably-minded.
Household Energy Monitor
An energy monitor helps you monitor the energy use in your home with minute-by-minute breakdowns of how much power you are using. Simply clip the energy monitor onto the cable coming into your home, and start seeing how much you are using and when. This can help you cut down on wasted energy use significantly, so your home is more eco-friendly.
Solar Panels
If your roof or part of your yard gets a lot of sun, harvest the energy from that sun with solar panels. While these are costly to install, you can typically get rebates from your energy provider to help lower the cost. Over time, you will start saving money on your energy bills while also cutting back on energy used, all by simply harvesting the energy that's naturally given by the sun.
As you make plans for a new home, don't neglect thoughts about energy efficiency. With this tech added to your home, you can enjoy eco-friendly function, design and the possibility for lower energy bills.